Amazing hotel in the heart of Zakopane
JUNE 2015
Aries Hotel & SPA Zakopane is a luxury place inspired by famous Alpine hotels, combining authentic architecture and an enchanting history with a contemporary and elegant style. Although this version wasn't accepted I liked it very much, especially the home page, hope you like it to.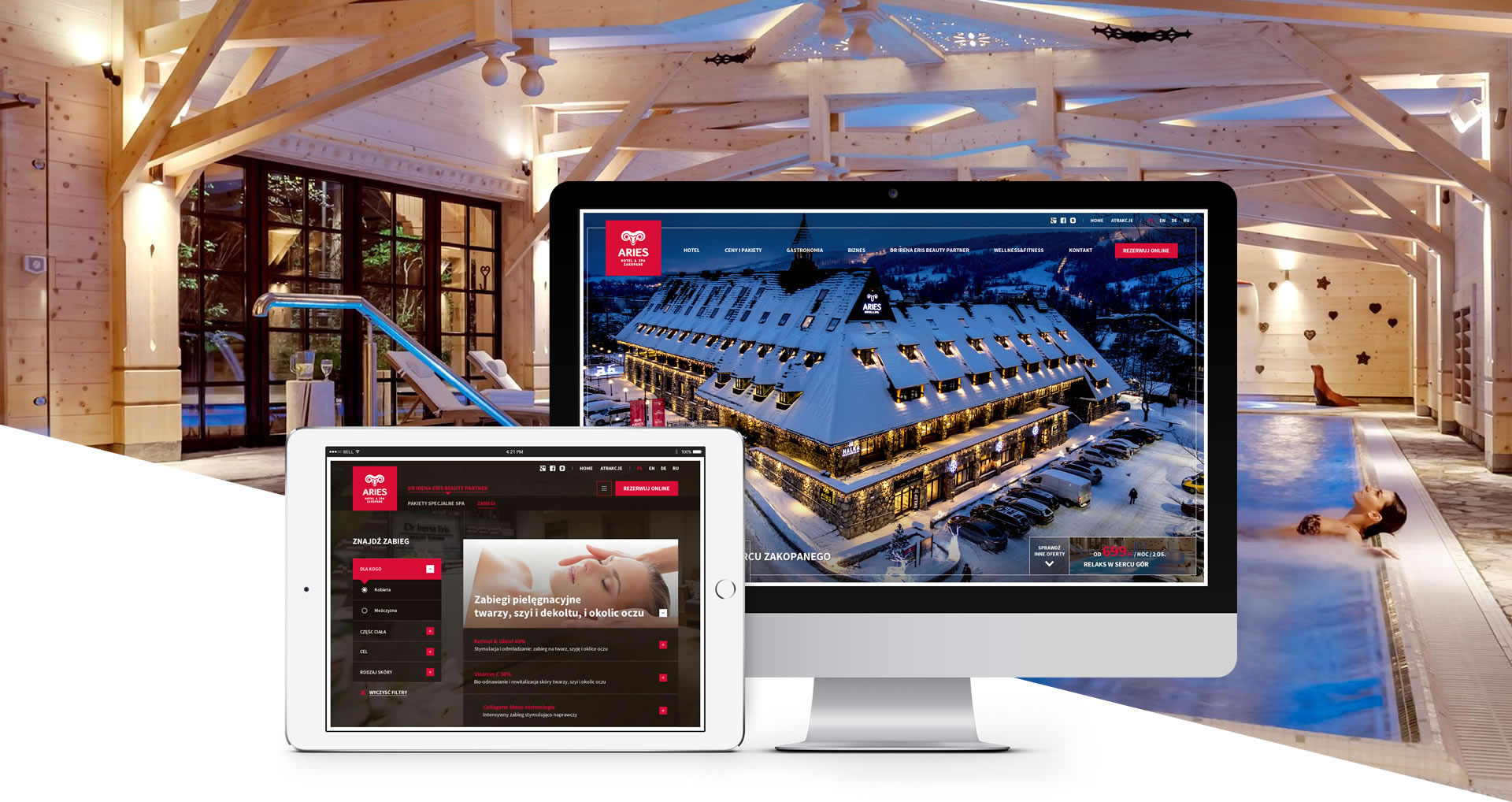 TYPOGRAPHY



COLORS

CUISINE & SPORT CONCIERGE
Let's work together
If you need a project done or just want to ask about something feel free to send me a message.

Contact me